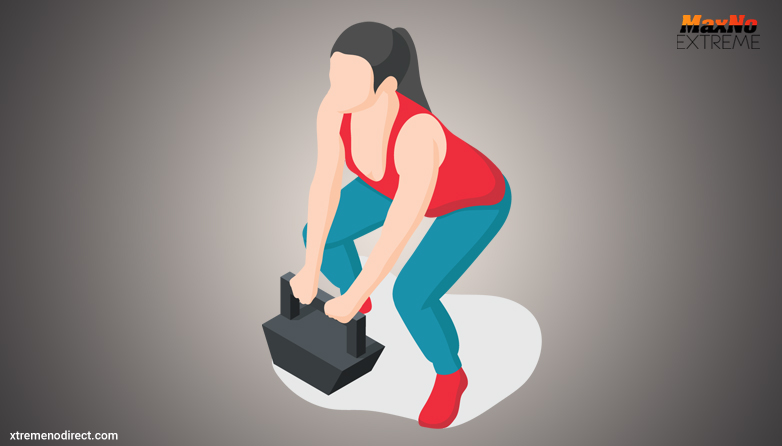 All of us want to get into the best shape, but beginning a workout is never an easy thing. We lack in deciding how to start our workout plan. Planning is the main thing when you want to begin with something. 
Being a woman and getting into the best shape is never easy, but don't worry we'll help you to achieve your target. In this article, we will share a full-body workout for women to have a toned figure. 
Before we discuss the full-body workout plan, there are two things you must do other than the workout, and those are doing a warm-up before a workout and taking supplements for women. Supplement for women helps you with weight loss and anti-aging-related problems. Keep reading to know more about the full-body workout:
Cardio workout
You can do any cardio exercise for 30-40 minutes to recover your entire fitness level and also release muscle tenderness and toughness. Cardio is a workout that raises your heartbeat and vigorous exercise helps you to get a toned figure. There are multiple cardio exercises you can do, like cycling, skipping rope, dancing, brisk walking, running, etc.
Weight-lifting exercises
Weight-lifting exercises are great for a full-body workout plan. There are a few weight-lifting exercises you can do like single-arm dumbbell row, back squat, overhead press, bench press, etc. These exercises help you to build muscle and burn calories. 
Chisel and burn workout
This workout includes intense strength moves and helps you to burn maximum fat and build muscle. There are a few exercises you can do like power pushups, triangle lunge, squat, rear lunge, etc. Chisel and burn workout always work in favor to have a toned figure for women.
Workout with faster results
The main aim to get a toned figure, you must concentrate on workouts that give faster results. There are several exercises you can do that will give faster results like jump combination, planks, functional exercises, kickboxing with a dumbbell, abs exercises with weights, etc. With the help of these exercises, you will start seeing results from the second or third week. 
Stretching
Stretching is maybe the last on our list, but it is vital to do stretching any to every intense exercise you perform. Stretching will play an important role that will help you stay away from any injury. Stretching also advances blood circulation, and it also helps you to relieve stress as well. It helps your body to cool down and bring your heartbeat back to normal. It also increases flexibility, eliminates lactic acid, and boost your energy.
Conclusion
It is a complete full-body workout for women to have a toned figure. You should follow this routine to get a better shape, and it will improve a lot of other things in your body as well. If you are planning to start a workout plan, you must begin with this workout plan, and it will help you to achieve a level of satisfaction physically as well as mentally.