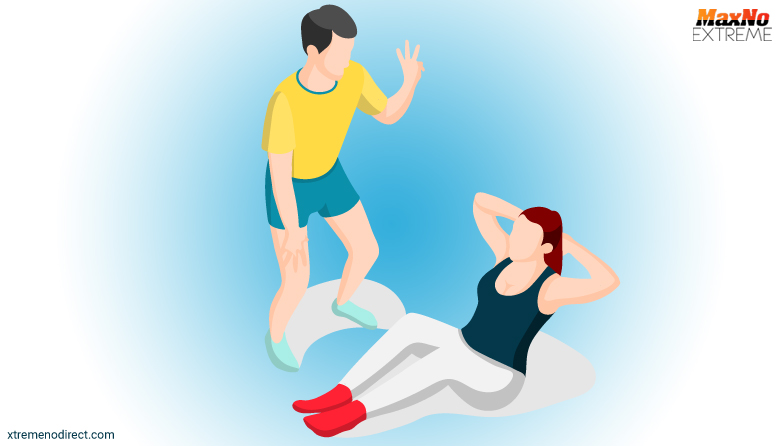 I'm sure you have heard it a lot, the best way to get a flat stomach through a healthy diet. It is 100% true, but you also need exercise on a regular base. There are many flat stomach exercise which is very effective for your whole life. With this exercise, you just need to concentrate on your diet also. Avoid eating junk food, as they are very difficult to digest and also the biggest reason for your belly fat. Exercise triggers an increase in body temperature, and the post-exercise drop in temperature may promote falling asleep. Exercise may also reduce insomnia by decreasing arousal, anxiety, and depressive symptoms.
Check out the infographic below by DIYactive.com, to know the exercises which are good for the flat stomach.
Below are the exercises which are effective for belly fat:
1. Snap Jumps.
2. Plank.
3. Mountain Climbing.
4. Hip-Ups from Body Beast.
5. Tuck Jumps from insanity
These workouts play a major role in losing belly fat. But it is important we do them on a regular bases and never skip them. Losing belly fat now would never be a tough task for anyone.
XTstaff is a blogger with wide interest in training, health and personal development. She strongly believes that competency skills are essential for a fast changing world. Besides, she also focuses on human health which is inter related to working performance. She is also researching for
pregnancy workouts
, workouts to get better shape etc.