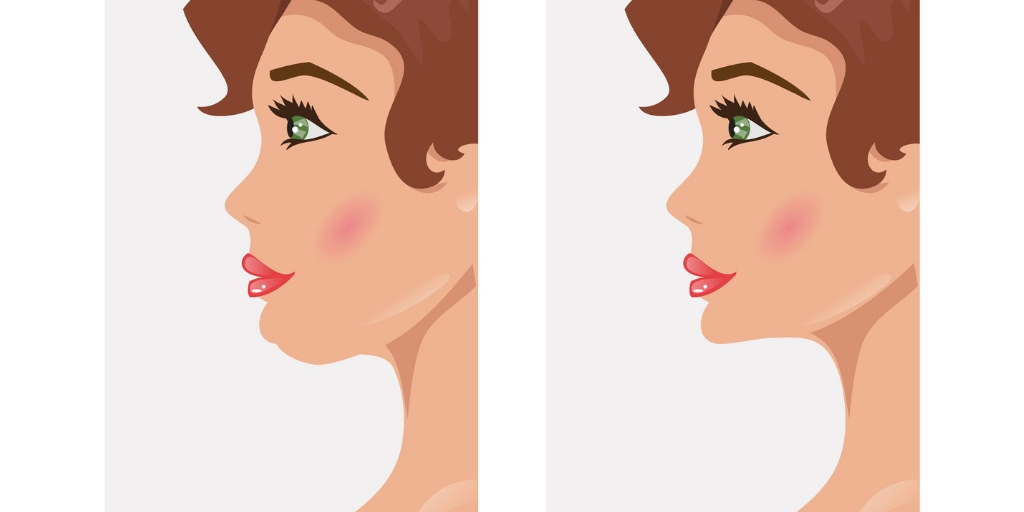 Chubby cheeks are definitely adorable but too much chubbiness, especially around the jaws, is a clear sign of fat accumulation, and it is referred to as a double chin. It is not only alarming but also downright embarrassing. While your diet definitely plays an important role in helping you lose unwanted weight, there are also a few exercises that may help you to get an awesome jawline and chin.
Every third person is suffering from double chin problem without having an idea about "how to get rid of it". But, there are many double chin exercises to get perfect Jawline.
Few exercises for double chin people are –  Stick it out, Jaw jut, Neck-roll, Chin slap and Tongue on teeth. Let's have a look at the infographic to know more about these exercises to get rid of a double chin.
If done, the above exercises, can definitely help you get rid of a double chin quickly. A little effort from your side is all that is needed to lose that excess fat and look well-maintained again. There are many exercises for flexibility and weight loss to help you lose excessive weight and get back the perfect posture.
TRY THEM AND SEE THE CHANGES!
XTstaff is a blogger with wide interest in training, health and personal development. She strongly believes that competency skills are essential for a fast changing world. Besides, she also focuses on human health which is inter related to working performance. She is also researching for
pregnancy workouts
, workouts to get better shape etc.