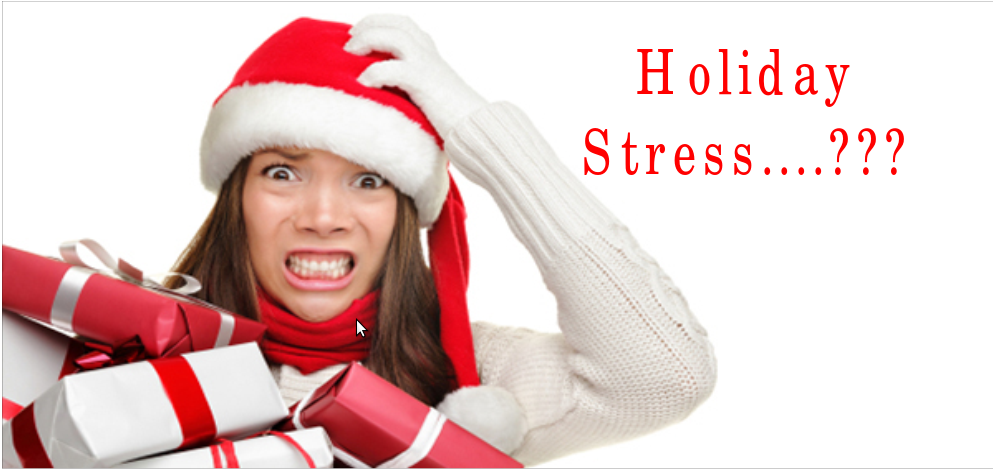 With a dizzying array of demands for parties, get together, shopping, gift wrapping, baking, cleaning, decorating, etc. during holidays, stress and anxiety are bound to accompany. Though holidays are supposed to be fun and joyous occasion we sometimes forget to enjoy ourselves due to the stress of meeting these demands on time. You have to get presents for everyone in the family and at the same time manage finances, you need to go to parties which bust your diet, and you need to interact with relatives you don't like. All this adds up to the stress of the holidays. So here are some tips for coping with holiday stress so that you can relax this holiday season.
Follow Your Daily Routine
Usually during the holidays we go overboard trying to please others. We skip our daily routine of exercise, meditation, yoga or whatever it is you do to start your day. A fresh start will keep you fresh all day. Prioritize your work schedule and stop obsessing over every little thing.
Don't Skip Workout
During holidays the first thing we kick off from our daily schedule is our workout regimen due to the hustle and bustle of preparations and shortage of time. Holidays give us an excuse not to exercise for a few days, but physical exercises have many benefits,  and are proven solution to reduce mental stress. If you can't make it to the gym, go for a long brisk walk for coping with holiday stress, if building.
Remember What Holidays Are About
Remind yourself that holidays are about family and traditions and not about cleaning, decorating and gift shopping. It doesn't matter if the house is a bit cluttered, the decorations are not like you wanted them to be or the dinner is served 10 minutes later. What matters is being with the people you love and adore in your life.
Take Out Some 'ME' Time
Make an appointment at your favorite spa or get a full body massage to relax yourself. This will give you some 'me' time and also help you relax. You can just go to your favorite spot and listen to your favorite tunes. Taking a day off for yourself is a great stress buster and will help you enjoy your holidays all the more.
Don't Indulge In Unnecessary Socializing
Though holidays are all about office parties, family dinners and get together, you don't have to attend every single one of them. Decide ahead what events you are going to attend and the parties you can afford to miss. Attending too many parties is both physically and mentally stressful. You eat a lot of high calorie food and gain some holiday fat and you have to make small talks with every person you meet. Why not make your holidays special by celebrating with the people you care about the most.
Try following these tips during this holiday season and you'll see that this holiday was one of the best holidays in your lifetime. Why…? It was stress free.
XTstaff is a blogger with wide interest in training, health and personal development. She strongly believes that competency skills are essential for a fast changing world. Besides, she also focuses on human health which is inter related to working performance. She is also researching for
pregnancy workouts
, workouts to get better shape etc.