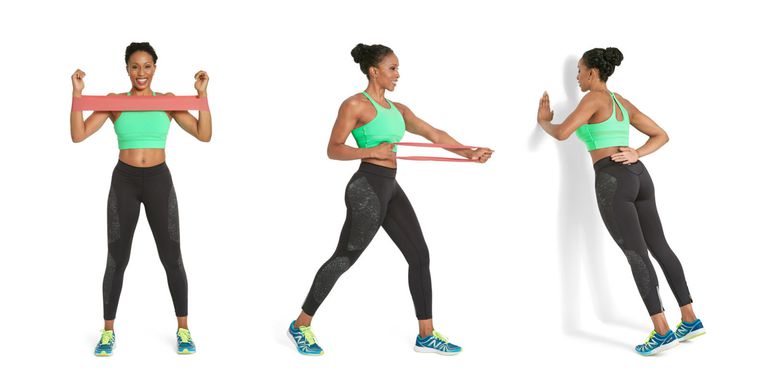 The 18 Best Arm Resistance Band Exercises
Ask any fitness coach what is the least complicated weight loss workout for a beginner?
The answer would be resistance-band workouts.
Resistance band workouts
Resistance band training is famous for yielding quick results without all the fuss. You don't need heavy weights and clunky gym equipment to get ripped with resistance-band exercises.
Resistance bands are simply rubber bands that are made of latex, surgical and other flexible but strong material. Resistance band workout works great for arms as they require a lot of strength and helps stronger arms.
Resistance workout complemented with weight loss supplement is scientifically proven to show bodybuilding results in no time.
Fortunately, you can manage your own exercise regime at home and toning and building strength are truthfully best done using resistance.
To build core and strengthen your muscles, you might find that resistance bands are a great option.
Check out the infographic by atlanticactive.com to know about Resistant Band Arms Exercises:
The exercises in this routine were selected to target all areas of the biceps and triceps making sure that the strength and tone you build is complete through every angle and range of motion that those muscles work. These resistance band workouts will definitely help you. So try it once!
Upper Arm Resistance Band Workout Guide for Beginners
Resistance Band workouts for Hip Strength
Resistance band workouts help in improving flexibility and strengthen bones and joints around the hip area.  These workouts are essential before core strengthening exercises if you are sitting idle for the whole day and start hitting the gym thereafter.
Resistance band exercises for abs & improved flexibility
XTstaff is a blogger with wide interest in training, health and personal development. She strongly believes that competency skills are essential for a fast changing world. Besides, she also focuses on human health which is inter related to working performance. She is also researching for
pregnancy workouts
, workouts to get better shape etc.