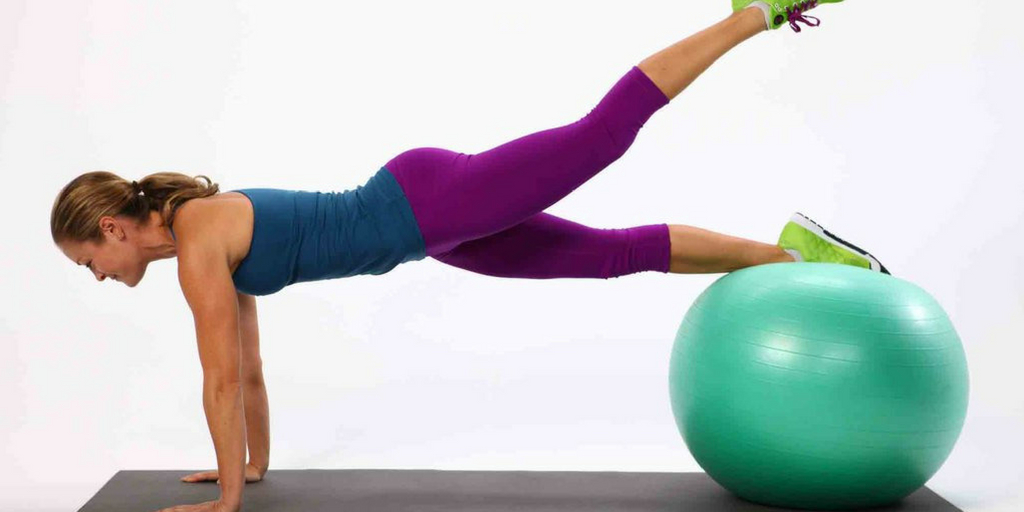 Stability ball workout is the easiest way to get fit. There are a number of exercises that strengthen and tone your abdominal muscles but nothing works better than stability ball workout. It's also a good way to stretch out your torso and improve flexibility.
Your height determines the size of ball you use. The stability ball is designed to stretch and tone the abs, which are part of the body's core. It can also be used throughout the rest of your workouts – to support your body while lifting dumbbells or performing squats. Using the stability ball for support while lifting weights or toning the lower body will improve your balance and strengthen the abs.
Let's quickly move on to the video by "Be Fit – Fitness & Diet" to check out stability ball workout for sexy abs and weightloss.

And, now we have a list of exercises you can do with a stability ball:
Stretching: Lie on your back with the ball underneath you to stretch the abdominal muscles. Lie on the ball on your stomach to stretch back muscles, or lie on your side to stretch side muscles. You can also sit on the ball with your legs and feet in front of you to stretch out leg muscles. Consult with a trainer or follow the manufacturer's instructions to learn how to use the ball to stretch.
Lift Weights: Use the ball to give yourself support, balance, and a greater range of motion while you lift weights. You can lie against the ball on your back or your chest and do free-weight exercises with the support of the stability ball. You could also sit on the ball while lifting weights to work on your balance while you strength train.
Crunches and More: Lie on the stability ball and do crunches for an excellent abdominal workout. Also, use the ball as a back support against the wall as you do squats, or prop your feet or legs on the ball while doing modified pushups.
By doing these exercises on a regular basis one can get the perfect abs and body. Stability ball workout is very simple and it can be done at home.
XTstaff is a blogger with wide interest in training, health and personal development. She strongly believes that competency skills are essential for a fast changing world. Besides, she also focuses on human health which is inter related to working performance. She is also researching for
pregnancy workouts
, workouts to get better shape etc.