Walking lunges – Walk your way to Stronger Legs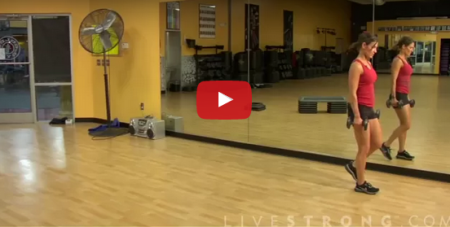 If you are bored of your routine leg workout, why not switch to lunges. And not just simple lunges, we are talking about walking lunges, wherein you can hold dumbbells in both the hands and carry out your workout.
There are plenty of variations that can be brought to this form of leg workout. The best thing about walking lunges is its ability to enhance balance and stability in your lower body and improve posture though it is targeted towards the thighs and hips.