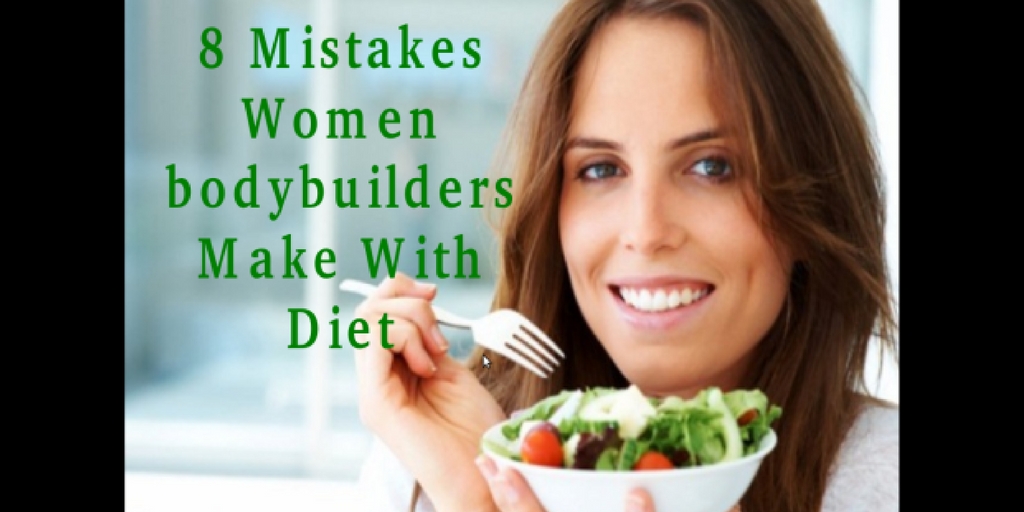 It is often heard that women who are into bodybuilding work really hard to get a perfect body, but fall short of the desired results due to their negligence towards the most important aspect – the diet. They are committing various mistakes as regards the nutritional need and this is completely uncalled for. There are a number of dietary factors they should consider to get their body in shape the right way. Here are a few bodybuilding mistakes listed for their knowledge:
Ignoring Protein Control
Protein is the foundation of body building. A balanced protein diet shows favorable results. Less protein in diet results in loss of muscle fiber. An optimum amount is necessary to build fiber tissues in the muscles.
Ditching Advanced Supplements For A Better Body
Advanced supplements are not magic pill at all. They add powerful elements in your diet and boost metabolism. Advanced supplements are a genuine source of multivitamins and multiminerals. Remember, glutamine supplements are responsible for the formation of 60% of amino acids in the skeletal muscles.
Neglecting Calories In A Diet Plan
A majority of women relate calories to fats, which is not true. Proteins, fats and carbohydrates are three essential components that form calories. Bodybuilding women generally make diet mistakes, they should fuse different products comprising of saturated and unsaturated fats in their diet such as seeds, nuts, eggs, beef, poultry and dairy products to get the right amount of calories, which will help them to maintain the right body mass and also strengthen body muscles.
Not Consuming Liquids For Nutritional Value
Liquids are as important as food in the diet to keep the body's nutritional value high and also hydrated. Water, juice, milk, soup, decaf tea, decaf coffee (fruits and vegetables) in the form of juices are good examples of liquids. Post-workout, liquid high in carbohydrates is a must to replenish muscle carbohydrate/energy stores.
Not Considering Protein Shakes In A Diet
Protein shakes are used for the production of muscles. Protein shakes are the easiest medium to incorporate proteins in a diet to build and repair body muscles. These shakes contain a few selective carbohydrates to help rebuild muscle glycogen stores.
Imbalance Of Processed Protein And Powder In A Diet
There should be a balance of processed protein and powder in a diet. Processed protein should not be consumed as a staple food. For muscle building, a correct amount of processed protein is mandatory. Body muscle is dependent upon intake of the right amount of proteins. The less or high intake of protein leads to unfavorable body muscle formation.
Not Knowing What To Eat Or What Not To Eat
Synthetic food needs to be warred off. It is important to have a knowledge of healthy and unhealthy food. A woman must incorporate healthy and fresh food in her diet plan. Frozen and stale food should be avoided completely. Food not only satisfies hunger. but it builds tissues and muscle fibers. Therefore, the selection of right food is important.
Not Planning Diet According To Body Mass Index (BMI)
Diet plan should be designed according to one's Body Mass Index (BMI). People with different BMIs need slightly different nutrition for building the body. There should be an equilibrium between what you eat and your BMI in order to get the desired results. If you eat more surpassing your BMI requirements, it results in obesity rather than bigger muscles and if you eat less it results in weak body muscles. So think!
Avoid these bodybuilding mistakes!
XTstaff is a blogger with wide interest in training, health and personal development. She strongly believes that competency skills are essential for a fast changing world. Besides, she also focuses on human health which is inter related to working performance. She is also researching for
pregnancy workouts
, workouts to get better shape etc.